Rachel Ginter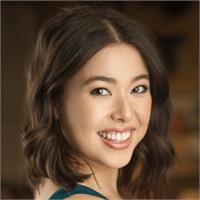 Rachel's highlights during 14 years of training, in Calgary, Alberta, include 3 seasons performing at Calaway Park, completion of her Advanced 2 RAD Ballet examination, and three performances with the Moscow Ballet, including Swan Lake. Rachel fell in love with Vancouver during the Harbour Dance Summer Intensive and moved to Vancouver the following fall. After moving here to further her training, she completed Harbour Dance Center's Intensive Training Program and two seasons with Lux Dance Company, which provided many performance opportunities, including TED Talks at Rogers Arena.
Acknowledged for her strong work ethic and inviting personality, Harbour is Rachel's second home, and she ensures that all of her students feel welcome in class. Rachel motivates her students to improve by providing personalized feedback and she always loves to share a laugh!
Rachel Ginter instructs the following:
Perfect for beginners, Rachel's contemporary jazz intro class combines athleticism and artistry in a way that will leave you sweating, with a happy heart.