Andree Desrochers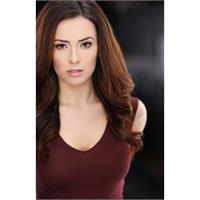 Andrée Desrochers has had a passion to perform and entertain since a very young age. At the age of six, Andrée was enrolled in theatre and dance classes and never turned back. She has trained in various styles such as contemporary, hip-hop,jazz, ballet, lyrical, tap, musical theatre and some ballroom styles.
In 2010 she reached the top 40 So You Think You Can Dance Canada. She has had the pleasure of performing on a Broadway Stage as part of the 2012 Easter Bonnet raising money for the Broadway cares/Equity fights aids. Andrée has appeared in a JB's Power Centre commercial as well as appeared in local singer songwriter, Jasmine Singh's "Whatcha Gonna Do" music video. She has also had the pleasure of training at many elite dance studios in Los Angeles, New York, Vancouver and at the World Dance Movement in Bari Italy.
Andree Desrochers instructs the following:
Sexy Street is an awesome mixture of urban hip-hop and commercial-style street jazz. The choreography is sexy, Beyoncé-like, and *strong*! With a great warm-up that is guaranteed to get you sweating, this class is well-rounded workout from start to finish. Sneakers or heels for footwear. Open to all genders.

See an example of class here:

Intro level for beginners.