Paulo Santiago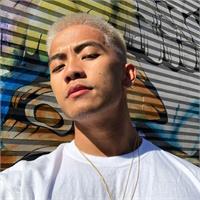 Paulo Santiago has been dancing for only a short period of time and has trained in many different styles such as Popping, Locking, Bboying, and Krumping. As an Instructor/Choreographer he is mainly based at RIGHTFOOTSTUDIO. Some of his past and recent achievements include representing Canada 2 years in a row at World Hiphop International in Las Vegas, 2nd Place at World Of Dance LA with Emanon, was apart of a featured dance crew in the movie "You Got Served: Beat The World." and is one of the dancers for Lilly Singh's World Tour. He currently travels back and forth from Los Angeles receiving more training and working in the entertainment industry as well.
Instagram: @paulosntgo
Youtube: https://www.youtube.com/user/PSteezzy
Paulo Santiago is currently not instructing any classes.