Judy Madarász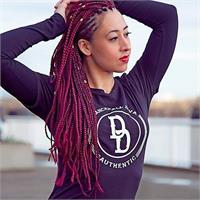 Based in Vancouver BC, Judy is a professional dance artist specializing in Jamaican Dancehall dance and the co-founder of KETCH DI VYBZ, a production company fuelling the passion, appreciation, and understanding of authentic Jamaican dancehall dance and culture based in Vancouver. She danced and learned the culture straight from the source: Kingston, Jamaica and continues to be involved with the Dancehall communities locally and internationally so she is able to bring experience and knowledge to classes, as well as keep students current with the music and dance. She works full time in Vancouver teaching Dancehall, co-producing Dancehall Dance Theatre productions and events, training, and performing. She is very passionate about culture, dance, filmmaking, fitness, and travel.



Judy Madarász instructs the following:
This Dancehall class will focus on learning the foundations and movement qualities that go hand in hand with the mainstream and underground Dancehall music of today.