Emmalena Fredriksson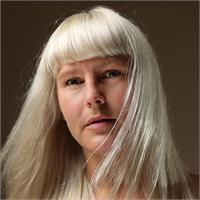 Born in Sweden, Emmalena Fredriksson received her training at Balettakademien in Umeå and at SEAD (Salzburg Experimental Academy of Dance) in Austria. She holds an MFA degree from Simon Fraser University and has presented choreographic work, performed and taught internationally with Daghdha Dance Company (IE), Pact Zollverein (DE) and Falmouth University (UK) among others. Based in Vancouver, Canada since 2013 her work has been presented in Dance in Vancouver's Choreography Walk curated by Justine A. Chambers, The DanceCentre's Discover Dance Series and at the Audain Gallery. Emmalena regularly teaches at Modus Operandi, Harbour Dance Centre, Simon Fraser University and Training Society of Vancouver. Continuing her research into choreography as a relational practice in the expanded fields of dance, upcoming work includes collaborations with the visual art platform HAUNT, composer Alex Mah (EDAM) and a virtual reality dance film project.
Emmalena Fredriksson instructs the following:
In this contemporary technique class we will use floor work and release- based techniques to explore the anatomical structure of the body and sequential movement. Working with gravity as an initiating force for dancing, we will play with pushing, pulling, falling and spirals in different patterns and combinations to travel across the space while moving in and out of the floor. The class will begin with variations of bodywork and movement improvisation then gradually build in intensity and complexity as we progress from moving close to the floor to more upright and upside down movement patterns.