Jacq Smith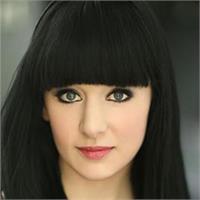 Movement has been an integral part of Jacq's life since she began dancing at the age of 4. She studied numerous styles of dance throughout her life and has had the pleasure of gaining artistic influence from a variety of instructors and studios, allowing her to win numerous scholarships and awards. She trained with the Edmonton School of Ballet's professional program where she was a member of the contemporary company, Edmonton Contemporary Dancers. Jacq has also trained independently in voice, acting, and many other artistic disciplines. She has performed throughout North America alongside companies such as the Alberta Ballet, the IAAF, The Lovers Cabaret, and most recently, 49th Parallel Dance Company. Jacq is consistently expanding her repertoire in the performing arts, recentlyembracing aerial silks and contortion. As a dance educator and choreographer, Jacq has worked across Canada on both large and small-scale productions, and shares her love of dance with everyone she encounters. She lives to create lines on the body and tell stories through her work.
Jacq Smith instructs the following:
Theatre Tap class will focus on classic tap technique while exploring the various styles used in Broadway shows. The class will involve warm-up, expanding your tap knowledge while creating rhythm, and Broadway-inspired choreography. Eat your heart out Fred Astaire!




Theatre Jazz class will focus on a theatrical style of dancing that combines the songs of Broadway musicals, from past to present, with the movement of jazz. The class is based on jazz technique layered with Broadway-style and includes warm-up, stretches, across-the floor progressions, and combinations. Emphasis will be placed on connecting with an audience and telling a story. It's the perfect class for both Broadway enthusiasts and those in the musical theatre world.