Nathan Fadear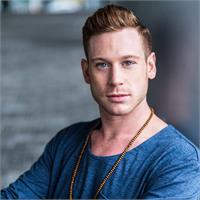 Nathan Fadear grew up in Salmon Arm, British Columbia, but knew from a very young age that living in a small town wasn't going to be a big enough stage. Nathan started dancing at the age of 14 and trained in various styles at Just For Kicks Dance Studio. Once graduating high school he moved to Vancouver hoping to pursue a career with dance. In 2010 Nathan performed in the Opening Ceremony for the Winter Olympics. Following the Olympics Nathan trained under the direction of Heather Laura Gray at the "Industry" dance training program of Vancouver and Moses Christen in Lux Dance Company. Nathan has performed on cruise ships for Princess Cruise Lines, in music videos, tv shows and most recently travelled to Sweden to perform for the International Diabetic Conference with Kip John Productions.
Nathan Fadear instructs the following:
Sexy Street is an awesome mixture of urban hip-hop and commercial-style street jazz. The choreography is sexy, Beyoncé-like, and *strong*! With a great warm-up that is guaranteed to get you sweating, this class is well-rounded workout from start to finish. Sneakers or heels for footwear. Open to all genders.

Level 1: Intermediate. For dancers with anywhere from one to four years of experience who enjoy a slower-paced class with less complex dance steps.