Keiran Bohay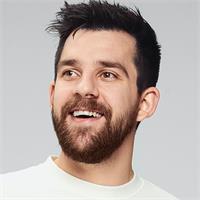 Keiran Bohay was raised in the small town of Wainwright, Alberta, where he took his first tap class at age eight and instantly fell in love with performing. He then began training in various dance styles such as jazz, lyrical, hip hop and ballet. At the age of 13 he took a brief break from dance festivals to perform in The Citadel Theatre's production of Peter Pan and Oliver, giving him his first taste of professional work. Throughout his high school days he remained active in local theatre and dance training and productions. After graduation Keiran moved to Edmonton, Alberta where he advanced his dance technique under Shelley Tookey. Keiran progressed quickly and made his move to Vancouver* to train with The Source Dance Company, under direction of Joanne Pesusich. His talent did not go unnoticed and after only a short time in Vancouver, Pam Rosa and Moe Brody offered him a job at Harbour Dance Centre as a Tap and Broadway Jazz instructor. Known for his energy, comedic personality and unique style, Keiran has gone on to teach throughout Western Canada. Keiran is excited to start his journey as a professional dancer in Vancouver and wherever else his tappity-toes take him!
Keiran Bohay instructs the following:
A very high energy step class that lets your feet play the music. In this class, basic rhythms to tricky steps and choreography are worked upon.

Level 1/2 (intermediate/advanced).


See our Tap classes here:




Modern and Jazz combined, technical and with unique choreography.

Level 2/3 is most advanced level.