Robert Policarpio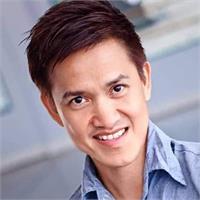 Robert hails from Manila Philippines. He danced professionally with Philippine Ballet Theatre and Ballet Philippines where he performed soloist roles from the classical repertory and in works of international choreographers such as Robert Barnett, Tom Pazik, Paul de Masson, Jan Linkens, Agnes Locsin, George Balanchine , just to name a few. He is also a ballet restager, the highlight of which when he had the opportunity to travel to China to restage the ballet "La Gitana" for the Central Ballet of China and the ballet "Camille" for the Beijing Dance Academy. Upon retiring from the dance scene, Robert moved to Brunei Darussalam to become the resident ballet teacher/Director of the Panaga Dance Centre for 17 years until his migration to Canada in 2010. Robert is a certified Royal Academy of Dance (RAD) teacher and a Stott Pilates instructor.
Robert Policarpio instructs the following:
Ballet: Helps to build a strong base, clean technique and proper alignment, all of which are essential for any kind of dance. Barre exercises, combinations across the floor and adagio are taught to live piano accompaniment.

Level: 1 is for dancers with anywhere from one to four years experience who enjoy a slower-paced class with less complex dance steps.




This class is designed for Adult students that have no Ballet Background. It will give you the basic Positions (arms, feet, body). You will work on balance, stretch and strength and proper ballet lines through traditional exercises.

The class consists of approx. 1 hour at the Barre and ½ hr in the centre learning simple ballet steps, including some jumps and turns.