Ken Yung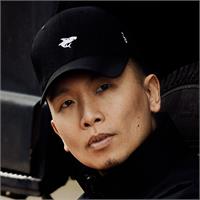 Ken "Kennon" Yung - the co-director of "Kill The Lights" professional dance crew - taught at most major dance studios in the city and around Canada & the US - 4+ years of teaching and choreographying experience Check out the instructor's choreography -
http://www.youtube.com/KennonLive
About Ken's teaching style: A fun, high-energy, progressive class for beginners that focuses on building the foundation of dance (such as grooving, body rhythm, co-ordination and isolation), as well as learning the latest dance moves and style in the form of original choreographed routines.
Ken Yung instructs the following:
Influenced by hip hop music and culture, this class introduces the foundations of hip hop movement and popular dance steps. Hip hop encompasses styles including locking, popping, house, grooving and more. Styles of hip hop taught in this class are similar to performances of dancers in you might see in music videos or on tour. (Please bring clean runners to class, no street shoes).

Level 2:(advanced) This is a high intermediate class for those who prefer a fast-paced and complex class.