Wen Wei Wang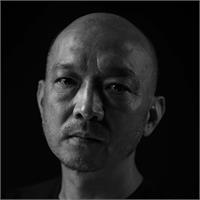 Wen Wei Wang began dancing at an early age in China, where he was born and raised. He trained and danced professionally with the Langzhou Song and Dance Company. In 1991, he came to Canada and joined the Judith Marcuse Dance Company after which he danced with Ballet British Columbia for seven years. In 2000 he received the Clifford E. Lee Choreographic Award and since then has choreographed for the Alberta Ballet, Ballet Jorgen, Dancers Dancing, the North West Dance Projects in Portland USA, and Ballet B C. He also created the dance sections for the Vancouver Opera's production of Nixon in China . He most recently created a new work for Les Ballets Jazz de Montreal. Since 2003, he has served as Artistic Director of Wen Wei Dance and has choreographed eight full-length works. The company has performed these works at major venues across Canada, and around the world. The company has performed as part of the Vancouver International Dance Festival, the Canada Dance Festival, International Contemporary Dance Festival (Colombia, South America), La Biennale di Venzia (Italy), and the National Center for the Performing Arts (Beijing, China). Wen Wei is the recipient of the 2006 Isadora Award for Excellence in Choreography and the Rio Tinto Alcan Performing Arts Award in 2009.
Wen Wei Wang instructs the following:
Ballet: Helps to build a strong base, clean technique and proper alignment, all of which are essential for any kind of dance. Barre exercises, combinations across the floor and adagio are taught to live piano accompaniment. Level 3: This is our most advanced level directed towards long-time enthusiasts and professionals.