Joanne Pesusich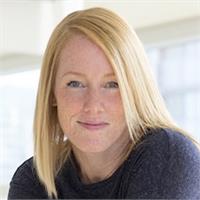 Joanne's dance career has led her all over the world as both a choreographer and a dancer. Originally from Melbourne, Australia, Joanne has also trained in Vancouver, New York and Los Angeles. Joanne has performed with artists The Backstreet Boys, The Artist Formerly Known as Prince, Kool & the Gang and Alanis Morissette. Joanne was seen on the NAACP Image Awards as a performer and assistant choreographer for "A Tribute to George Clinton", performing with rap artists Busta Rhymes, Lauryn Hill, The Fugees, and rock band The Red Hot Chili Peppers. She has performed at Caesar's Palace with STOMP, and at The White House for the President's annual Easter Celebration. Joanne has performed with Conan O'Brien in "Live at The Roxy AIDS Benefit" in New York as well as on his late night show. Joanne was the choreographer for the feature film, "Saving Silverman" and numerous national & international commercials. Joanne was cast as a dancer on "Kickin' It Old School" with Jamie Kennedy, as well as "The Cleaner" with Cedric The Entertainer. Other feature film credits include "Scooby Doo 2: Monsters Unleashed" and "White Chicks" with Marlon and Damon Wayans. Most recently, Joanne and her husband Alex choreographed an entire episode of The L Word, working with legends Marlee Maitlin, Jennifer Beals and Pam Grier, among others. Currently, Joanne is director of The Source Dance Company, a semi professional dance company based out of Harbour Dance Centre in Vancouver, BC. The company focuses on training and performance opportunities throughout the year, and offers aspiring professional dancers insight into the professional entertainment world and connections within the industry. Visit their website at www.sourcedanceco.com for more info. Joanne is the Co-Founder of Groove Street Productions- The Dance Convention, and Street Groove, The Hip Hop Convention. www.groovestreet.net
Joanne Pesusich instructs the following:
Influenced by hip hop music and culture, this class introduces the foundations of hip hop movement and popular dance steps. Hip hop encompasses styles including locking, popping, house, grooving and more. Styles of hip hop taught in this class are similar to performances of dancers in you might see in music videos or on tour. (Please bring clean runners to class, no street shoes).

Level 1: Intermediate. For dancers with anywhere from one to four years of experience who enjoy a slower-paced class with less complex dance steps.




Modern and Jazz combined, technical and with unique choreography.

Level 2/3 is most advanced level.