Julio Fuentes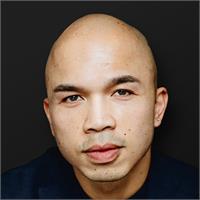 Julio is no stranger to the performing arts and has been singing since the age of 4. Originally from the Philippines, he belongs to a family of performers and grew up exposed to show business, thanks to his parents.
Although dance came late in his life at the age of 19, Julio immediately fell in love with it and started training in ballet, jazz, tap, contemporary, and hiphop. He has had the privilege of performing, coaching, choreographing and adjudicating all over the USA, Canada, Europe, Guam, and the Philippines. His choreography has garnered him 1st place overall and many choreography awards in competitions across Canada and the United States. His credits include Fashion Rocks Canada, America's Best Dance Crew Canadian Tour, Two From Galilee, adjudicating for the International Dance Challenge, Dance Olympus, Thunderstruck, Dance Manitoba and many others.
In recent years, Julio has really been motivated to inspire others to be storytellers, both as choreographers and as dancers, and seeks to help others dance beyond what they feel their bodies can do. Julio hopes to continue traveling with his work and be inspired through working with different artists and dancers.
Julio is currently the director and founder of The Aviary, a performance-based company which started in September 2014 and is based out of Harbour Dance Centre.
Watch for Julio in the upcoming production of In The Heights at Arts Club Theatre in the spring of 2015.
Julio Fuentes instructs the following:
Jazz funk class is a great mix of new school movement with an old school flare - think Britney Spears meets Paula Abdul. Come get the best of both worlds in this fun class!

See a video of class here: https://www.youtube.com/watch?v=NNH8A3t31O4




Jazz: Our Jazz is mostly commercial style. Classes includes warm-up exercises, isolations, steps and choreography. Recorded popular music is used. Mix of Lyrical, pop, and New York Style depending on the teacher.

Level 1: Intermediate. For dancers with anywhere from one to four years experience who enjoy a slower-paced class with less complex dance steps.




Sexy Street is an awesome mixture of urban hip-hop and commercial-style street jazz. The choreography is sexy, Beyoncé-like, and *strong*! With a great warm-up that is guaranteed to get you sweating, this class is well-rounded workout from start to finish. Sneakers or heels for footwear. Open to all genders.

See an example of class here:

Intro level for beginners.