Stu (Stewart) Iguidez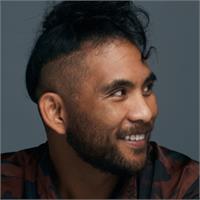 Born in Winnipeg, MB, Stewee relocated west and eventually found his home in Over The Influence after six years of dancing. His passion for breaking branched into a discovery of many forms of dance – house, locking, popping, and stylized hip-hop. There is no way you can fit his style into a box - it comes straight from the heart. Stewee's fresh moves and innovative choreography makes him in high demand as both a performer and teacher.
Stu (Stewart) Iguidez is currently not instructing any classes.