Stu (Stewart) Iguidez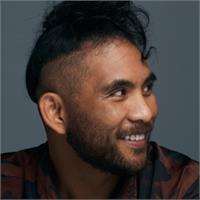 Born in Winnipeg, MB, Stewee relocated west and eventually found his home in Over The Influence after six years of dancing. His passion for breaking branched into a discovery of many forms of dance – house, locking, popping, and stylized hip-hop. There is no way you can fit his style into a box - it comes straight from the heart. Stewee's fresh moves and innovative choreography makes him in high demand as both a performer and teacher.
Stu (Stewart) Iguidez instructs the following:
Influenced by hip hop music and culture, this class introduces the foundations of hip hop movement and popular dance steps. Hip hop encompasses styles including locking, popping, house, grooving and more. Styles of hip hop taught in this class are similar to performances of dancers in you might see in music videos or on tour. (Please bring clean runners to class, no street shoes).

Level 2:(advanced) This is a high intermediate class for those who prefer a fast-paced and complex class.